Friday, December 3rd, 2010
During the singing of 'The Lord is my Shepherd' the bell tolled 29 times and candles were lit.

A tribute was paid to the miners who lost their lives by David Scoffham, a director of NZ Oil and Gas, who has been directly involved with Pike River Coal mine. He brought the events of the disaster even closer.
This was Christ Church, Russell's tribute to the Pike River Coal mine disaster held in conjunction with our Ecumenical Service for Advent. This was a service of sadness and hope.
The address given by Revd Chris Swannell focused on the lone miner's hat found in the mine with its light still shining…….
This was a very moving service which we were pleased to share with our Catholic brothers and sisters .
At Christ Church this year we have in place of the traditional Advent wreath an Advent cross. This represents the four central stars of the Southern Cross which shine permanently above us.
May Christ's light shine on you this festive season and on the families and friends of the Pike River Coal miners who lost their lives on Friday 19 December 2010.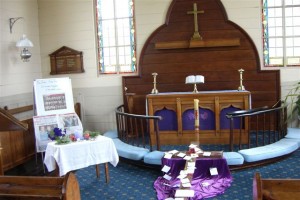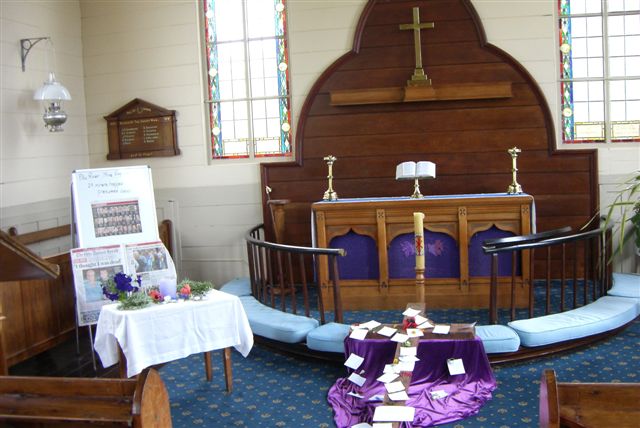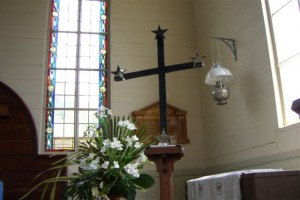 Prayers and flowers were placed around the Cross after the tragic Pike River Mine disaster.